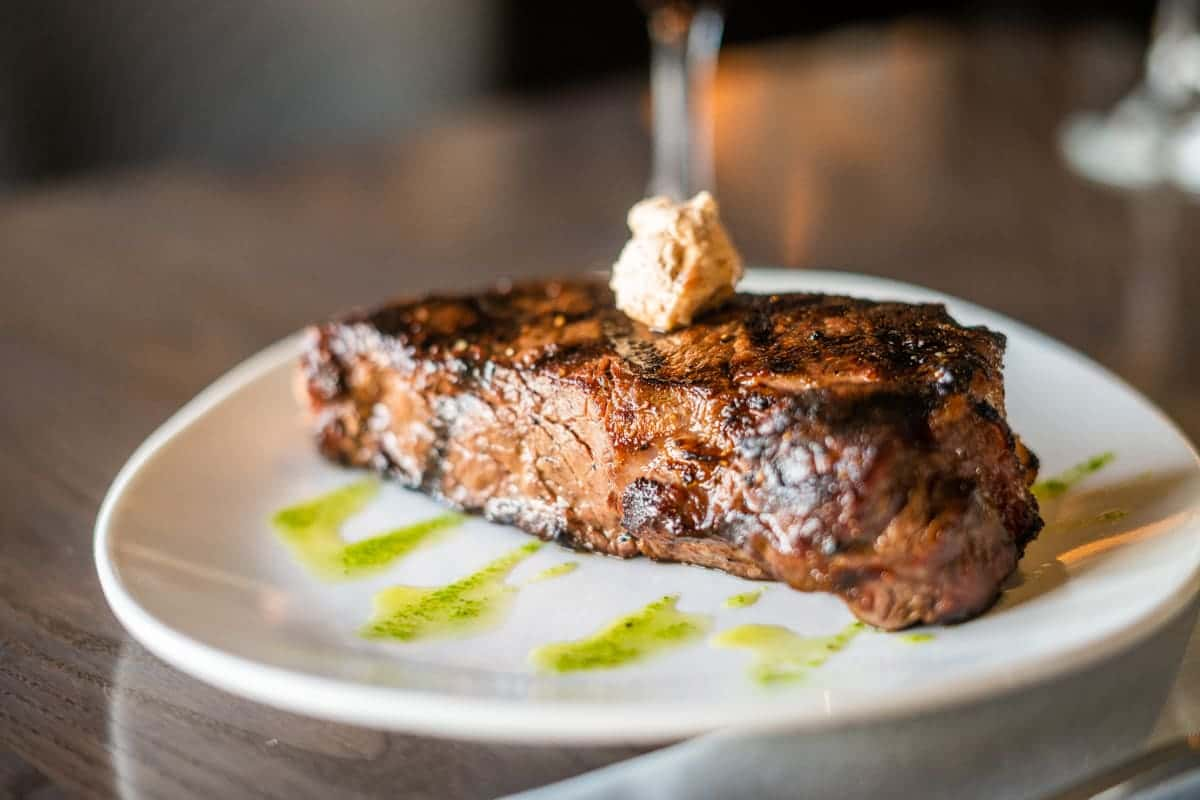 Drinks
Become a VIP
Receive updates on special events, new menu items, menu reviews, and more!
Drinks
Seasonal Drinks
DON'T FORGET...OUR FAMOUS SANGRIA IS AVAILABLE TO GO! $14/EACH
Beer & Seltzer
Beer by the Bottle
Amstel Light • Bass • Blue Moon
Budweiser • Bud Light • Coors Light
Corona Extra• Corona Light
Heineken • Long Trail 'Limbo' IPA
Michelob Ultra • Miller Lite
O'Doul's Non-Alcoholic
Red Bridge Gluten Free
Samuel Adams • Samuel Adams Seasonal
Sam Adams "Wicked Hazy" IPA 16oz. (can) • Stella Artois • Yuengling Lager
Truly Spiked Seltzer (can)
Cider
Carlson Orchards - Oak Hill Blend, Harvard, MA. | 10 (16oz. can)
Draft Beers
Inquire of your server for today's four selections
Drink Choices
Kentucky Bourbon
Angel's Envy• Bulleit • Basil Hayden
Knob Creek • Jim Beam • Maker's Mark
Redemption • Woodford Reserve
Tennessee Whiskey
Jack Daniel's • Jack Daniel's Honey
Blended American Whiskey
Southern Comfort
Blended Canadian Whiskey
Canadian Club
Crown Royal • Crown Royal Apple
Seagram's Seven • VO
Blended Irish Whiskey
Jameson • Jameson Black Barrel • Bushmills
Scotch Whiskey
Balvenie 12yr
Balvenie Caribbean Cask 14yr.
Balvenie 21yr. • Dalmore 12yr.
Glenfiddich 12yr.• Glenlivet 12yr.
Glenmorangie l0yr. • Laphroaig 10yr.
Macalan 12yr. • Oban 14yr.
Talikser 10yr.
Blended Scotch Whiskey
Chivas Regal • Cutty Sark • Dewar's
J&B • Johnny Walker Black
Johnny Walker Red
Rye
Bulleit • Whistlepig
Gin
Bombay • Bombay Sapphire
Beefeater • Gunpowder Irish Gin
Hendrick's • Tanqueray • Tanqueray 10
Rum
Bacardi • Bacardi Limon
Captain Morgan • Don Maderas • Gosling's
Malibu • Mount Gay • Myer's
Tequila
Don Julio • Milagro • Olmeca Altos Plata
Patron Reposado • Patron Silver • Casamigos • Ghost

Cognac/Brandy/Ports/Digestifs
Courvoisier VS • Hennessy VS
Remy Martin VSOP
Graham's 10yr. Tawny Porto
Graham's 20yr. Tawny Porto
Red Wine
Wine is now available for take-out! 2 bottles max per order and must be purchased with an entrée. 

glass / bottle
Goldschmidt "Fidelity," Red Blend California | 11 / 40
Fresh blueberry and cherry aromas with a touch of French vanilla oak. Red fruit flavors and a supple finish.
Locations "Italy," Red Blend Italy | 13 / 48
Velvety fig, blueberry jam and soft oak with a hint of sea salt.
Line 39, Pinot Noir, Monterey, California | 8 /28
Delicate aromas of strawberries, rich raspberry and cherry flavors, supple tannins.
Castle Rock, Pinot Noir California | 8 / 28
Aromas of cherry, tea and herbal spice. Flavors of black cherry, plum and spice. Harmonious finish.
Mon Frère, Pinot Noir California | 9 / 32
Enticing aromas of cherry, raspberry, plum, violet and spice. Well balanced with refreshing acidity and luscious tannins.
J. Lohr "Falcon's Perch," Pinot Noir | 11 / 40
Monterey, CA
Bright cherry, blood orange and holiday spices on the nose are followed by vibrant fruit on the palate.
J. Lohr "Los Osos," Merlot Paso Robles, CA | 10/ 36
Aromas of black cherry and anise are integrated with hazelnut, dark chocolate and baking spice.
Portillo, Malbec Mendoza, Argentina | 9 / 32
Fresh flavors of red currant and black cherry with notes of cinnamon and cloves.
Rocca delle Macié, Chianti Classico, Italy | 9 / 32
A bright, ruby red wine with intense, mature fruit aromas and bursting with berry fruit flavors.
Bella Vita, Montepulciano d'Abruzzo, Italy | 8 / 28
Medium-bodied and dry with lots of black cherry.
Brancaia TRE "Toscana," Super Tuscan, Italy | 13 / 48
80% Sangiovese, 10% Merlot, 10% Cabernet Sauvignon. Fruity bouquet with spicy nuances, blackberry and cherries.
J. Lohr "Seven Oaks," Cabernet Sauvignon, Paso Robles, CA | 10/ 36
Dark cherry and black currant on the nose, enhanced by spicy clove and toasty notes.
Chop Shop, Cabernet Sauvignon, Paso Robles, CA | 11 / 40
Tasting notes of bell pepper, black pepper and plum.
Charles Smith "Substance," Cabernet Sauvignon Columbia Valley, WA | 12 / 44
Currant and blackberry with touches of chocolate, cedar and minerality.
J. Lohr "Pure Paso," Proprietary Red Califoria | 45
Savory Cabernet Sauvignon is wrapped in the dark fruit character of Petite Sirah.
Joseph Carr, Cabernet Sauvignon Napa, CA | 55
Full-bodied: black currant, dense tannin, earthy chocolate, dried fruit and spice.
J. Lohr "Hilltop," Cabernet Sauvignon Paso Robles, CA | 56
Dense, but soft. Blackberry, currant and hazelnut flavors.
Cain "Cuvee" NV13, Cabernet Sauvignon Napa, CA | 60
A blend of Cabernet and Merlot that's rich and balanced.
Jordan, Cabernet Sauvignon Sonoma, CA | 80
Silky palate boasting black fruit and fine tannin structure, finishing with a sweetness of dark fruits.
Groth, Cabernet Sauvignon Napa, CA | 90
Supple tannin and dark cherry, blackberry and tobacco flavors. Oak-derived notes of vanilla and clove.
White/Rosé Wine
Wine is now available for take-out! 2 bottles max per order and must be purchased with an entrée. 

glass / bottle
Beringer, White Zinfandel CA | 7 / 26
Fresh red berry, citrus and melon flavors accented by subtle hints of stone fruit and violets.
Vanderpump, Rosé Provence, France | 11 / 42
A touch of strawberry, tangerine and peach in a dry, classic style.
Rosé All Day, Rosé, Pays d'OC, France | 11 / 42
Elegant aromatic nose of watermelon and strawberry, crisp and fresh on the palate with a long fruity finish.
Peter Yealands "Estate," Sauvignon Blanc, Marlborough, New Zealand | 9 / 32
Full spectrum of ripe herbal and savory notes, and fresh acidity that all come together in perfect harmony.
Whitehaven, Sauvignon Blanc, Marlborough, New Zealand | 10 / 36
Medium bodied with fragrant fruit flavors and a long, clean, crisp finish.
Allan Scott, Sauvignon Blanc New Zealand | 10 / 36
Tropical fruit with a fresh herbaceous character, balanced with zesty passionfruit and a dry finish.
La Fiera, Pinot Grigio Veneto, Italy | 8 / 28
A well balanced, fresh and crisp wine that's both floral and fruity, with ripe peach and apple flavors and a subtle mineral finish.
Bottega Vinaia, Pinot Grigio, Trentino, Italy| 10/ 36
Highly aromatic with distinct citrus and floral notes. Medium-bodied and elegant with a bright freshness.
Maso Canali, Pinot Grigio Trentino, Trentino Italy | 10 / 36
Brilliant golden with aromas of tropical fruit and apricot.
Santa Margherita, Pinot Grigio Alto Adige, Italy | 15 / 56
Clean intense aroma, dry golden apple taste.
Castle Rock, Chardonnay Central Coast, California | 8 / 28
Delicious blending of vanilla, pear, citrus and melon flavors with subtle oak undertones and a long, balanced finish.
Bread & Butter, Chardonnay, California | 9 / 32
Rich notes of vanilla bean and almond husk, reminiscent of a decadent crème brûlée, balanced by a soft minerality and a hint of tropical fruit.
J. Lohr "Riverstone," Chardonnay, Arroyo Seco, CA | 11 / 40
Full-bodied with flavors of pear. Long, toasty oak finish.
Ferrari-Carano, Chardonnay Sonoma, CA | 14 / 52
Aromas of apple and citrus, flavors of lemon and hazelnut.
Stonecap, Riesling, Columbia Valley, WA | 8 / 28
Sunny, ripe peach and apricot aromas and flavors are accented with notes of honey and apple.
Piazzo, Moscato d'Asti Piedmont, Italy | 10 / 36
Fine, white persistent foam; delicately sweet and fresh.
Lunetta, Prosecco Trentino, Italy split | 8 / 30
Very fragrant with enticing aromas of apple and peach.
Veuve Clicquot, Champagne France | 80
Light straw yellow with tiny bubbles. Slightly sweet with flavors of honeydew melon.
House Wine
$7.5
Cabernet Sauvignon - Merlot - Pinot Grigio - Chardonnay
*Please note that wine selection may change and not all changes may be reflected on this website.
Wine is now available for take-out! 2 bottles max per order and must be purchased with an entrée.